Last October, the MHCLG published a consultation on a series of proposed new measures, called Planning Reform: Supporting the high street and increasing the delivery of new homes.
The chancellor's Spring Statement confirmed that the government would introduce a "package of reforms including allowing greater change of use between premises".
In a written ministerial statement published after the Spring Statement, Brokenshire said the government would:
take forward a PD right "to extend upwards certain existing buildings in commercial and residential use to deliver additional homes, engaging with interested parties on design and technical details". He said the new right would have to deliver homes that "respect the design of the existing streetscape, while ensuring that the amenity of neighbours is considered".
introduce a new PD right allowing shops (A1), financial and professional services (A2), hot food takeaways (A5), betting shops, pay day loan shop and launderettes to change use to an office (B1) and to allow hot food takeaways (A5) to change to residential use (C3).
clarify the ability of A-class uses to "diversify and incorporate ancillary uses without undermining the amenity of the area".
extend the existing right that allows the temporary change of use of buildings from two to three years and enable more community uses to take advantage of this temporary right, "enabling such premises to more easily locate on the high street".
make permanent the temporary PD right to build larger single-storey rear extensions to homes and "to introduce a proportionate fee".
But he said the government would "review" existing PD rights for the conversion of buildings to residential use in "respect of the quality standard of homes delivered".
The government would also "continue to consider the design" of a proposed PD right allowing commercial buildings to be demolished and replaced with homes, Brokenshire added. The right was announced last October alongside the other new PD rights.
And he said he would not extend the temporary right for change of use from storage to residential, which will lapse on 10 June 2019.
He further confirmed that the government would scrap the controversial PD right "and associated advertising deemed consent" for new telephone kiosks
Brokenshire said he intended to implement the PD right measures "in the spring", with "the more complex matters, including on upward extensions, covered in a further package of regulations in the autumn".
Check Out our latest Article in Your Property Network Magazine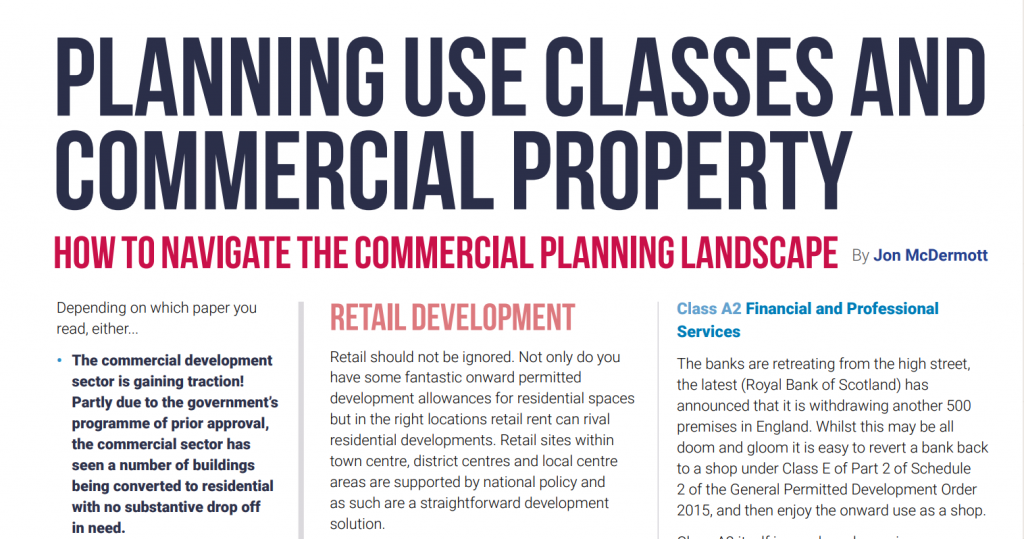 Town Planning Expert
We have built this firm and our well deserved reputation on pragmatic commercially focused advice that sets us apart from our competitors and gives you the very best guidance on your development project.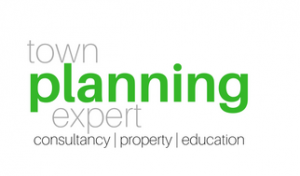 Things are always changing at Town Planning Expert as we learn and evolve the way we are doing things. We react to feedback from our customers and more importantly the ways our customers want to engage with us.
We look for planning solutions not planning problems. We would, quite honestly, rather you did not have to use a consultant! However we understand that sometimes its just unavoidable. So we look for the way around the problem rather than place additional roadblocks in your way.
Our Town Planners are chartered professionals who have been practicing in the public and private sectors for at least 10 years or more. They lead a dedicated team of professionals who are all focused on delivering the right development for the right site at just the right time.
Our service record is also second to none. 95% of our applications and appeals are successful which is over and above the national average for planning applications (80%) and the national average for appeals (60%). How do we do it? by being upfront and honest about the development potential of a site. We are not afraid to say No!
Chartered Town Planner's

Employers recognise the high quality of skills and experience that are held by Chartered Town Planners. They know that they can rely upon the designation as a sign of professionalism. Chartered Town Planners must adhere to a code of conduct that specifies standards of professional ethics.
All Chartered Town Planners are required to maintain a level of professional development throughout their career thus ensuring they remain at the forefront of new developments, legislative changes and the latest knowledge in planning.
What our Clients Say
Win Win Win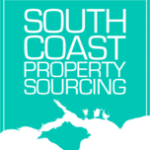 Hi guys, just wanted to say we have used you guys several times now and are very happy with the results you have provided. All our appeals and planning apps you have been involved in have been successful due to your help and expertise. I've also recommended you guys to several other investors through the UK as I know you cover a wide area. As you know we will be using you lots in the future 🙂 Keep up the great results!
Thai Bridgen