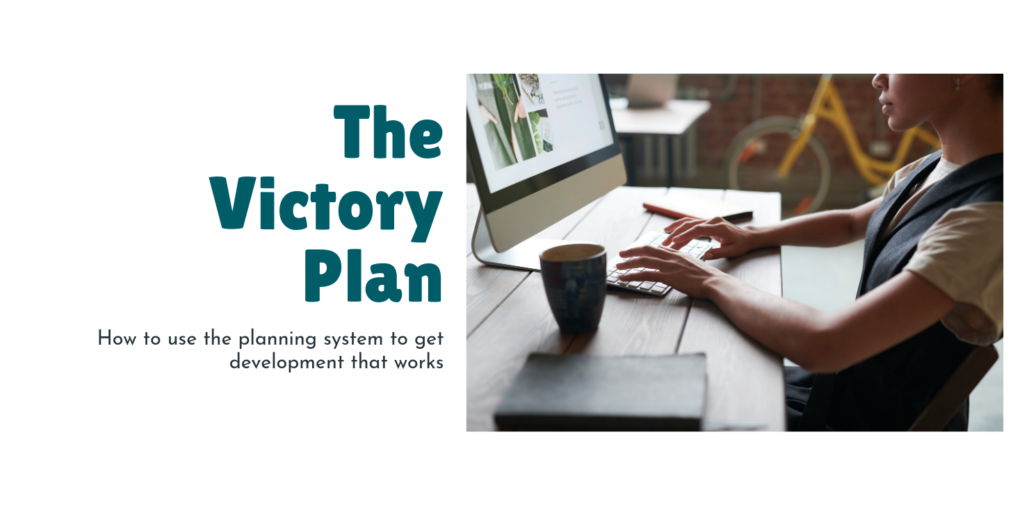 We published our VICTORY plan in 2019 and you can find a downloadable guide to the plan below.
We also did a YouTube video on it in 2020. You can see the video here.
The VICTORY model is our model for dealing with planning applications in a positive way.
Taking it one step further we have prepared a more in depth look at the Victory Plan which centres around a series of lectures on each of the steps in Victory.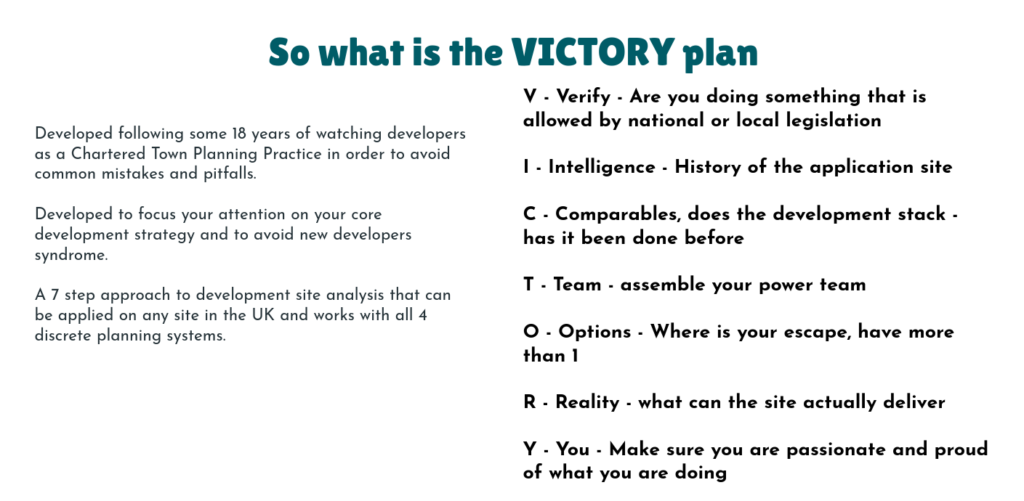 We will be starting the lectures in November 2020 and these lectures will be recorded live and then available as online learning after that. As with all of the education services we offer the lectures will be self contained allowing you to take that knowledge and run with it at your own pace.
They also form part of the Victory Series giving an overall view of the Victory Plan.
The Lecture series will be run live starting on the 5th November at 7pm along the following timetable:
V is for Verify – 5th November
I is for Intelligence – 10th November
C is for Compare – 19th November
T is for Team – 26th November
O is for Options – 3rd December
R is for Reality – 10th December
Y is for You – 17th December
The cost of each lecture is £90.00 inc VAT per person.