Launceston
Launceston is a town, ancient borough, and civil parish in Cornwall, England, United Kingdom. It is 1 mile (1.6 km) west of the middle stage of the River Tamar, which constitutes almost the entire border between Cornwall and Devon. The landscape of the town is generally steep particularly at a sharp south-western knoll topped by Launceston Castle. These gradients fall down to the River Kensey and smaller tributaries.
The town centre itself is bypassed and is no longer physically a main thoroughfare. The A388 still runs through the town close to the centre. The town remains figuratively the "gateway to Cornwall", due to having the A30, one of the two dual carriageways into the county, pass directly next to the town. The other dual carriageway and alternative main point of entry is the A38 at Saltash over the Tamar Bridge and was completed in 1962. There are smaller points of entry to Cornwall on minor roads.
Launceston Steam Railway narrow-gauge heritage railway runs as a tourist attraction during the summer months. It was restored for aesthetic and industrial heritage purposes and runs along a short rural route, it is popular with visitors but does not run for much of the year.
Launceston Castle was built by Robert, Count of Mortain (half-brother of William the Conqueror) c. 1070 to control the surrounding area. Launceston was the caput (Capital) of the feudal barony of Launceston and of the Earldom of Cornwall until replaced by Lostwithiel in the 13th century. Launceston was later the county town of Cornwall until 1835 when Bodmin replaced it.
25 Westgate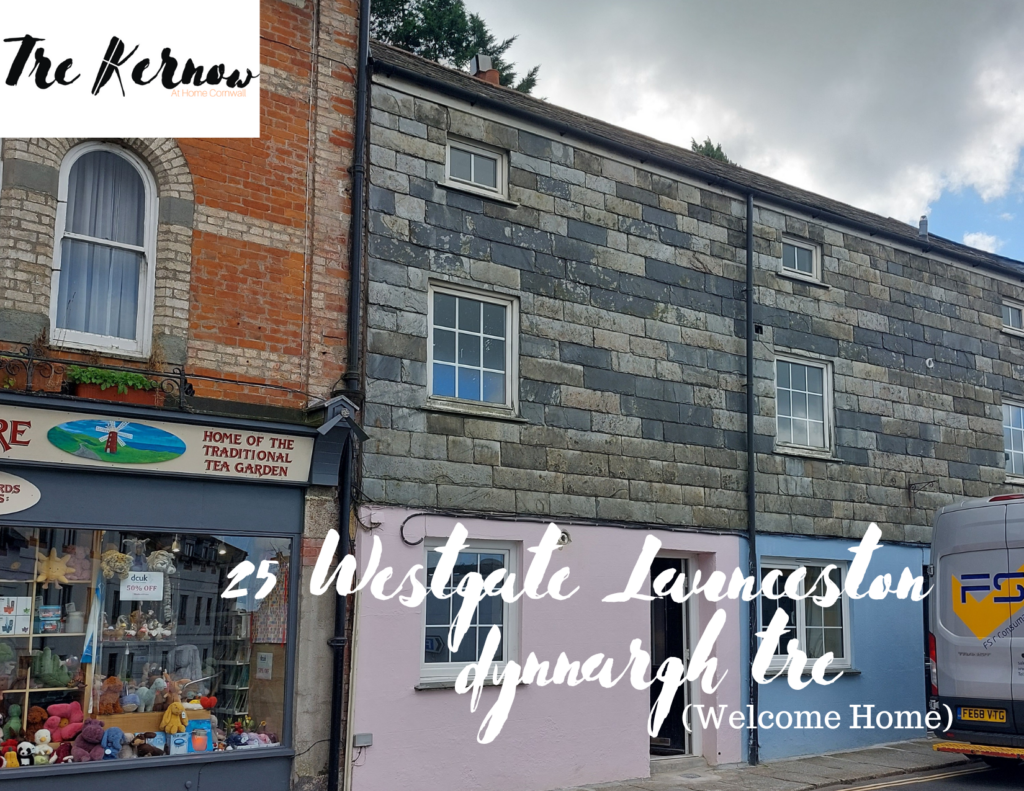 25 Westgate is a C1800's building located within the Launceston Conservation Area and within a few minutes walk of the Town Centre. Tre Kernow have purchased this property with a view to completing the development and bringing forward a 1 bedroom house for the local rental market. At time of writing our contractors have this building at first fix with anticipated completion some 2 weeks away!
The fit and finish of this property…..
Kernewek – skwir, English – Standard
Our 'standard' fit and finish is high quality with A rated built in cooker, brand new electric shower, carpets and bathroom suite from local Cornish suppliers and an anticipated EPC of C. This results in a warm and inviting home that we would love to live in ourselves.
Whilst 25 Westgate may not look at her best and brightest right now this Cornish Belle is on her way to becoming a stylish first home right in the heart of Cornwalls Ancient Capital.