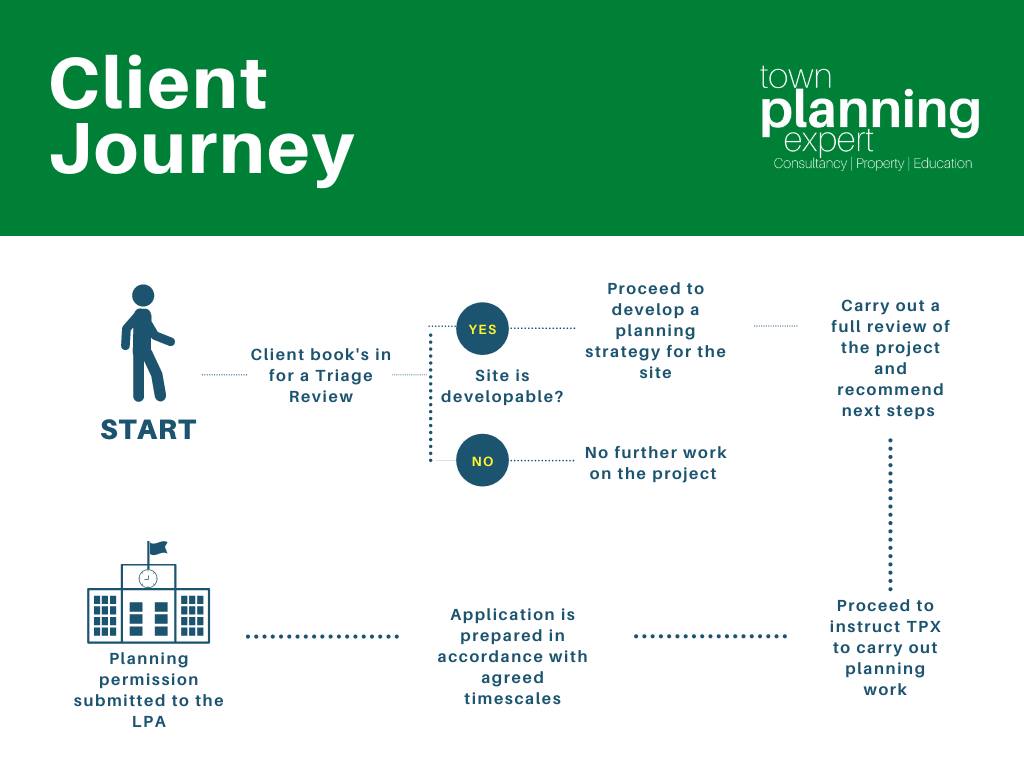 ---
Google My Business Reviews
Carl Waters
26. January, 2021.
Save the time and hassle of planning by utilising Jonathan and his team. Jonathan can tell you in 5 mins if a building/plot of land is worth pursuing further, which can save you a lot of time and money. His knowledge and experience of the planning system is second to none.
Matt Kavanagh
22. January, 2021.
We have used the team at Town Planning Expert a number of times over the last 2 years. The service is always great and they deliver the expected outcomes to help our business to continue to be a part of some great projects. Highly recommended!
Dave Hartnett
22. January, 2021.
I've known Jon and Tanya from TPX Planning for 5 years, been on many courses and masterminds run by Jon, and currently using him for all my planning needs when it comes to development. I've found the organisation nothing but professional, always willing to help and offer advice and a team equally as trained. You can clearly see Jon has passion for what he does and that comes across when you see him in action. I don't know any other planner that does as much for the people in the property community and his mentees.
Simon Frewin
22. January, 2021.
Daoud Himmo
22. January, 2021.
As the name suggests town planning experts. Jon knows the planning game inside out.
Ian Kavanagh
22. January, 2021.
I have used TPE a number of times and they have my complete trust and confidence in the planning advice they provide.
Trevor Wilcock
11. December, 2020.
I have used Tpx for 4 years. Mainly on hmo and commercial planning apps. They just don't get it wrong. Always willing to help and often a quick q&a can save literally days. It really boosts your confidence being informed enough to explain to "property professionals" the intricacies of your strategy for a property. TPX give you that grounding.
Katherine Gaskill
11. December, 2020.
Thank you to Jon and Tanya McDermott at TPX for helping us to obtain a great planning approval. We really valued the support we had throughout our application. It has been a testing year for everyone with the delays caused in council planning departments by Covid but Jon kept us informed throughout regarding our application and was always happy to advise and assist to get the best outcome. Hopefully the next approval will be along soon!
Mauro Gonzalez
11. December, 2020.
We have worked with different planning consultants, TPExperts are reliable, thorough, and always available to respond to our queries. Diligence, honesty and reliability is how we would describe their service and work ethos. It has been and it is always a great pleasure working with them. 100% first class service
Gary Larner
7. December, 2020.
Jon and the team provide a world class supportive consultation service from end to end for all of your planning needs. If you are thinking you might need them, you do! Don't hesitate to contact them, especially anything heritage!
---