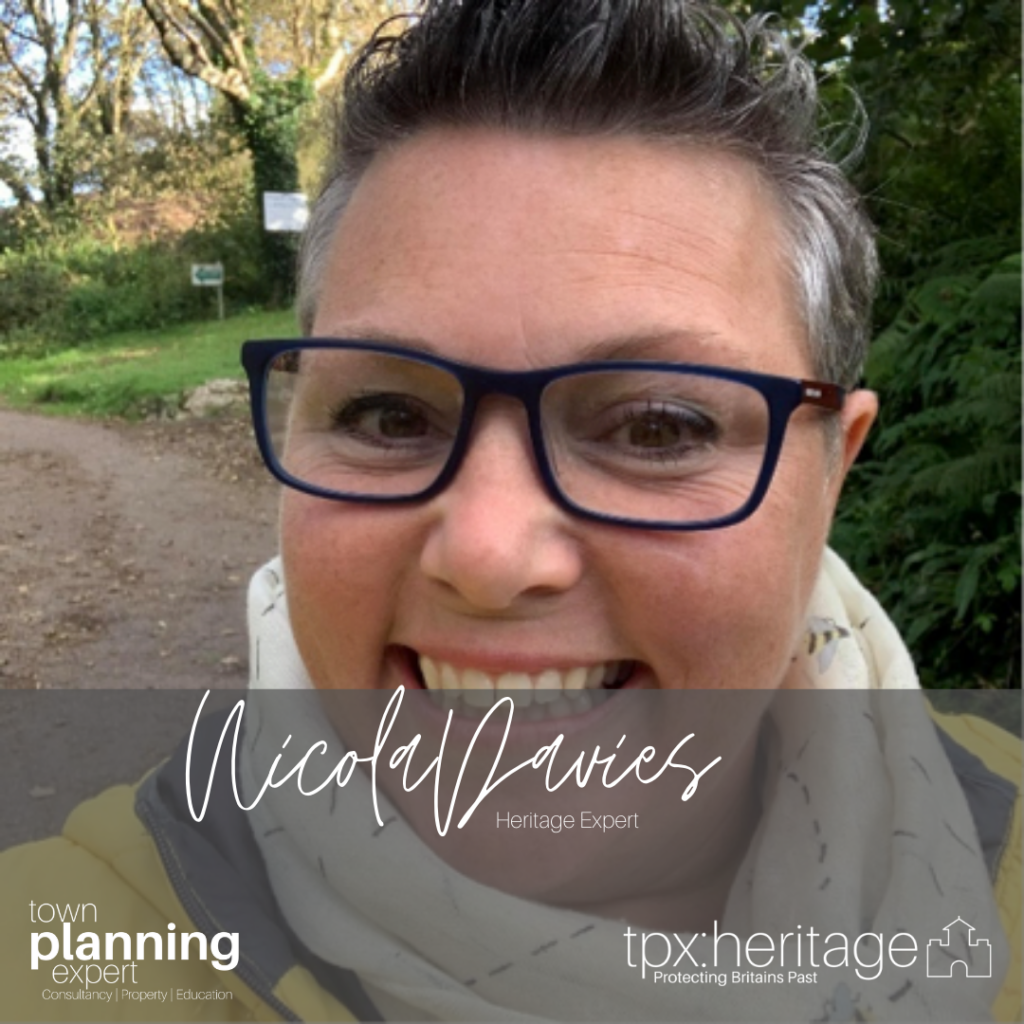 Nicola Davies heads up TPX Heritage Ltd.
Supporting our clients and customers is a vital part of what makes TPX…TPX! And so in 2020 we have brought TPX Heritage to life offering specialist heritage planning advice for the development on or near designated or non-designated heritage assets.
Heritage assets are often one of the most challenging forms of development but they are also some of the most rewarding. It's important that the heritage is understood before pen is put to paper, designing abortive schemes before the site is fully researched by a historic building specialist.
Advising architects, planners, building owners, managers as well as developers on what they can and cannot do, what items need to be covered off to ensure a smooth submission into the planning system, through to discharging of any conditions, such as method statements, further reports, etc. Nicola has experience with the regularising of consents in a heritage context as well dealing with enforcement of the same.
Nicola relocated in early 2019 back to her home county of Pembrokeshire to develop a private practice that seeks to assist all historic property owners from lowly rural buildings to our great estates and ancient monuments, with a particular passion for ecclesiastical buildings. Nicola has been involved from inspection through to delivery of projects to over 30 churches and many more secular buildings, from estate walls to Grade I mansions and scheduled Monuments.
With 20 years experience in the heritage sector, trained in Architecture and Building Conservation (2000), Nicola is a fully chartered member of the Chartered Institute of Architectural Technologist (MCIAT) and is also a CIAT Accredited Conservationist. She is used to working on a range of architectural conservation projects, including large multi-disciplinary schemes, specialising in Conservation Management Plans.
If you seek to carry out any remedial works on your historic property or something more substantial, or if have any heritage planning or enforcement issues, failed Consent, etc. we would be happy to review this for you. If there is something we cannot do ourselves we will put you in touch with the right people to fulfil the task.
Please contact Nicola in the first instance via email to arrange a call with her.