Welcome to The Victory Plan Masterclass by Town Planning Experts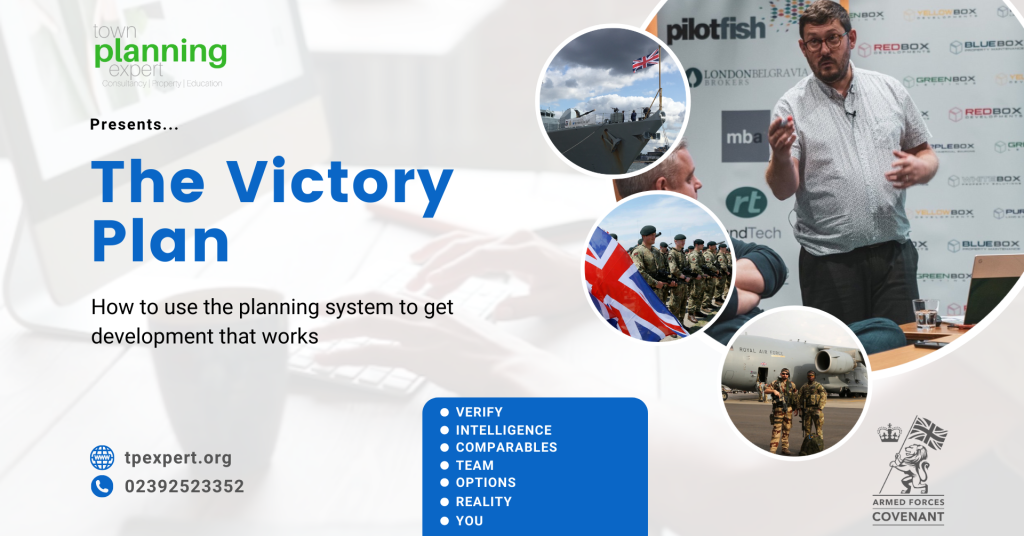 How to use the planning system to get development that works
The VICTORY model is our model for dealing with planning applications in a positive way. It is a 7 step approach to development site analysis that can be applied on any site in the UK and works with all 4 discrete planning systems.
Since publishing our VICTORY plan in 2019 and a Youtube Video earlier in the year, we are now going even further.
We are happy to announce our more in-depth look at the Victory Plan, which centres around a 1-day masterclass on each of the steps in VICTORY hosted by Jon McDermott. Lunch and refreshments are included.
✅ V is for Verify
✅ I is for Intelligence
✅ C is for Compare
✅ T is for Team
✅ O is for Options
✅ R is for Reality
✅ Y is for You
#TheVictoryPlanByTPX
---
Location
Royal Maritime Club
75-80 Queen Street
Portsea
PO1 3HS
---
Date/Time/Price
Date(s) – 09/04/2022
9:00 am – 17:00 pm
£249 ticket price
**Discounted room rates available**
Bookings are advised to reserve your slot.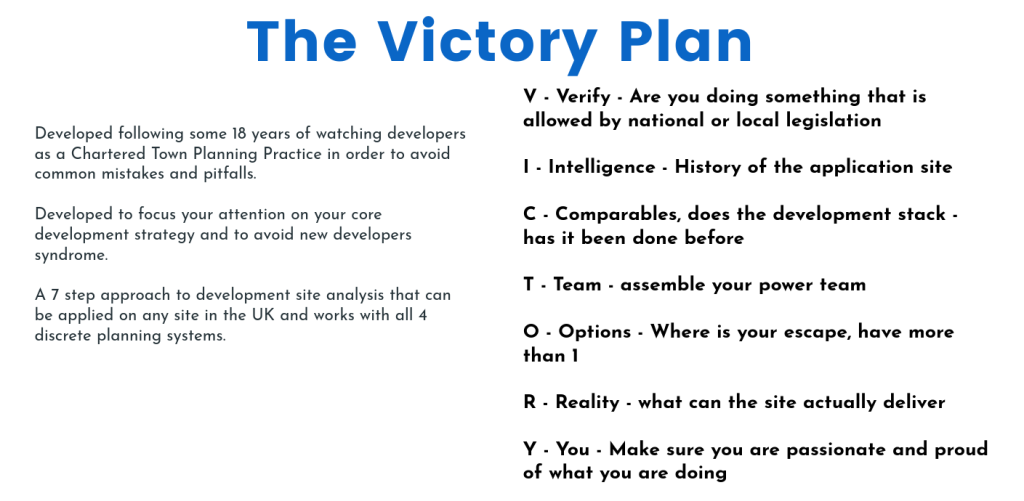 Sign up to our exclusive TPX mailing list
---