Covid-19 has impacted everything and our Bootcamp is no different. So in 2021 we take up the mantle and Go UK for the 2021 Camp.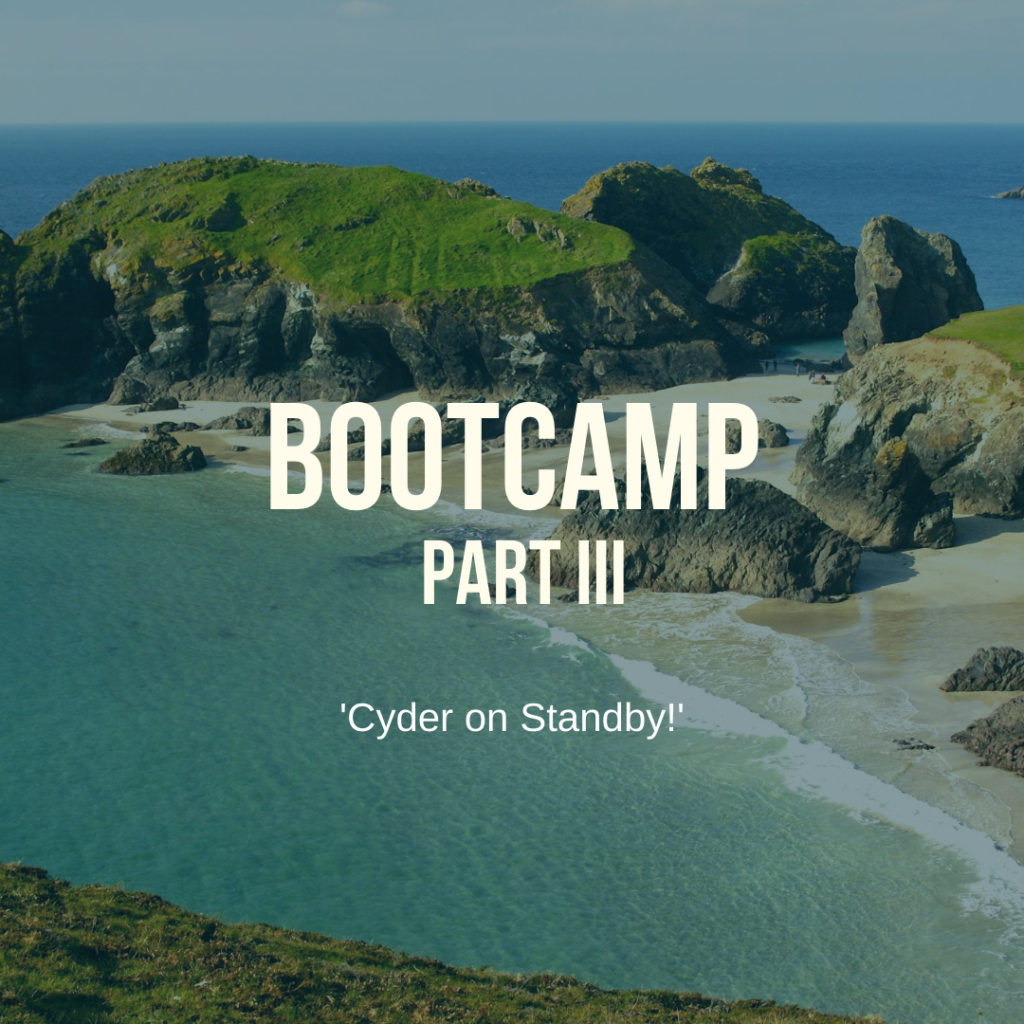 Why our bootcamp?
On our bootcamps, it is not a holiday. You will develop a sense of focus and clarity, with 9 other like minded businesses. You will be taken out of your everyday normal day to day routine without all the normal distractions you have back at home (phone going off every minute, people needing your attention, getting sidetracked)
You will be hard at work, looking at sites, doing all the due diligence, making sure the figures stack, working out all costs, what is viable on the site from a planning aspect, what each planning application will need, you will be able to put offers in on the sites.
We were asked by some of our Bootcamp I (the freezening) campers to do a retreat to Goa (Bootcamp Part II – The Un-freezening) and we delivered. For the 2021 Camp we have brought it all back home for a no flying, no customs and no baggage allowance trip to the West Country. Bootcamp Part III – Cyder on Standby! brings the Camp to County Cornwall for 10 businesses and this time around we are providing a room in the luxury hotel selected for the camp per business as part of the cost of the camp.
Surrounded by 100 acres of beautifully landscaped private gardens and woodlands, Hustyns luxury country hotel enjoys panoramic views over North Cornwall's legendary Bodmin Moor. Guests are encouraged to treat the resort as their private haven of tranquillity, far from the fastmoving modern world. To help you relax, the well-equipped health and beauty spa offers an indoor swimming pool and a gymnasium, spa baths, steam room and sauna, with beauty therapists on hand to pamper your worries away. You can see more of the details of the hotel here.
….That is after a days work of course!
During the day the bootcamp will take place in and around the hotel and will be broken down with 1-2-1's with Jon, Helen, Emma and Claire along with the normal sessions.
You asked the question. So here is the answer! Can we do a camp in the UK….why not!
Previously on Bootcamp
The price for Bookcamp 2021 is £2000.00 per business and includes a room at the hotel, breakfast and lunch on the Bootcamp days. To book onto the 2021 Bootcamp please complete the form below and one of our team will be in touch