The Goa Bootcamp is Monday 17th till 21st February 2020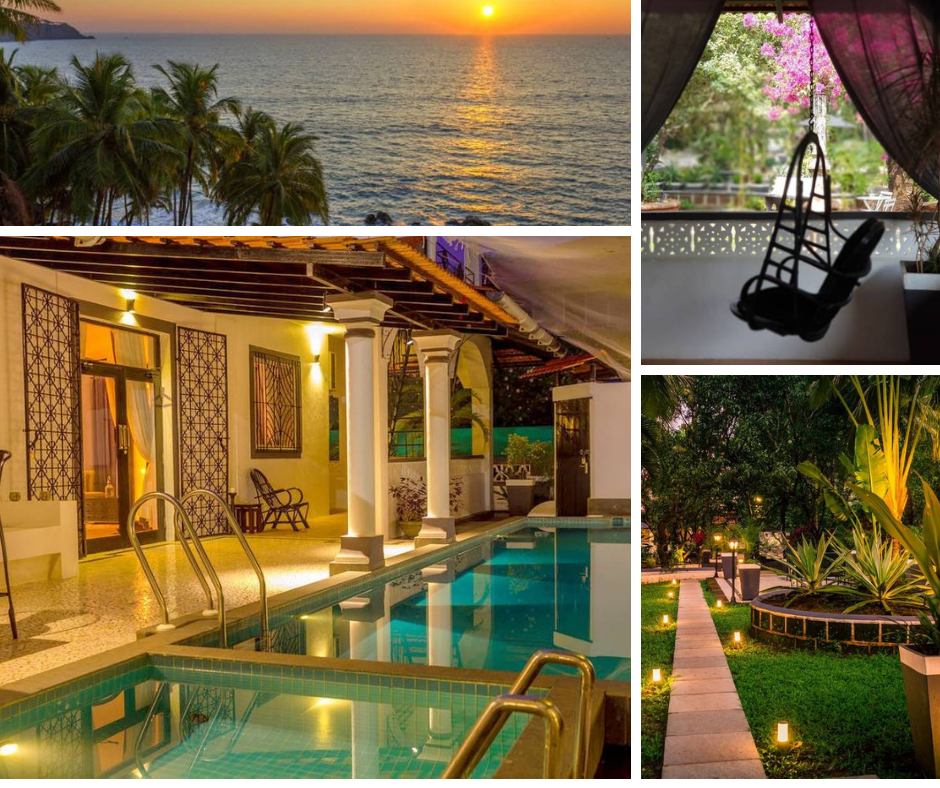 Why our bootcamp?
On our bootcamps, it is not a holiday. You will develop a sense of focus and clarity, with 7 other like minded businesses. You will be taken out of your everyday normal day to day routine and timezone, without all the normal distractions you have in the UK (phone going off every minute, people needing your attention, getting sidetracked)
You will be hard at work, looking at sites, doing all the due dilegence, making sure the figures stack, working out all costs, what is viable on the site from a planning aspect, what each planning application will need, you will be able to put offers in on the sites.
We have been asked by some of our bootcampers to do a retreat to Goa and we always do our best to deliver what our clients want. When looking into Goa we found it to be an amazing place and why would we want to pass up this amazing opportunity to go there.
Casa de Tartaruga™ is a half a century old Goan Villa, located in the quiet and upscale village of Assagao, known for its Heritage Villas, Stylish Eateries & Bars.
Location: Casa de Tartaruga, Off Assagaon Badem Road, Vagator, Goa 403507, India
About the property: This Heritage Property is meticulously renovated & retrofitted to contemporary standards & comforts, while retaining its old world charm. The property brings together the Warmth of Old School Hospitality & the Comforts of a Luxury Hotel.
– 1/2 Acre of Beautifully Landscaped Tropical Garden with hundreds of trees, plants and a fish pond.
– All rooms and living spaces are air-conditioned
– WiFi Connection with High Speed Broadband
– TV with all HD channels
– BYOB (all bar essentials available)
– Music system with bluetooth/aux cable – Library with comfortable green upholstered chairs, with ambient lighting suitable for reading and well stocked with books.
– Living Room with plenty of seating and a 40″ LED TV with DishTV Connection and a JBL Wireless Bluetooth sound system.
– Dining Room with a large dining table that has a great view of the swimming pool, making it a preferred hangout for guests.
– Large veranda almost surrounding the entire first level of the house, giving you a superb zone to hangout.
– Swimming pool with a separate Kids Pool
– A large garden with a hammock, a fountain and large open space with hundreds of trees all around for an outdoor party under the sky. There is also a heritage well and a half-century old Garden Gazebo.
Staff: – Lata chef is amazing and her food is totally divine. – Gaja will help you keep your stay comfortable by running errands for you. – Ashok and Sonu are your go-to guys for housekeeping and cleaning related help. – Justin and Honey are the owners and are really lovely.
Like Malta the format is going to be the same (why fix something if it isnt broken) During the day the bootcamp will take place in and around the villa and will be broken down with 1-2-1's with Jon, Helen and Claire along with the normal sessions. There is a goal setting session on the first morning, followed up with 2 catch up sessions during the week.
We will be having a BBQ on the Wednesday evening.