Malta Bootcamp is 24th May till 29th May 2020 with the Wednesday off where we have booked an excursion for the day.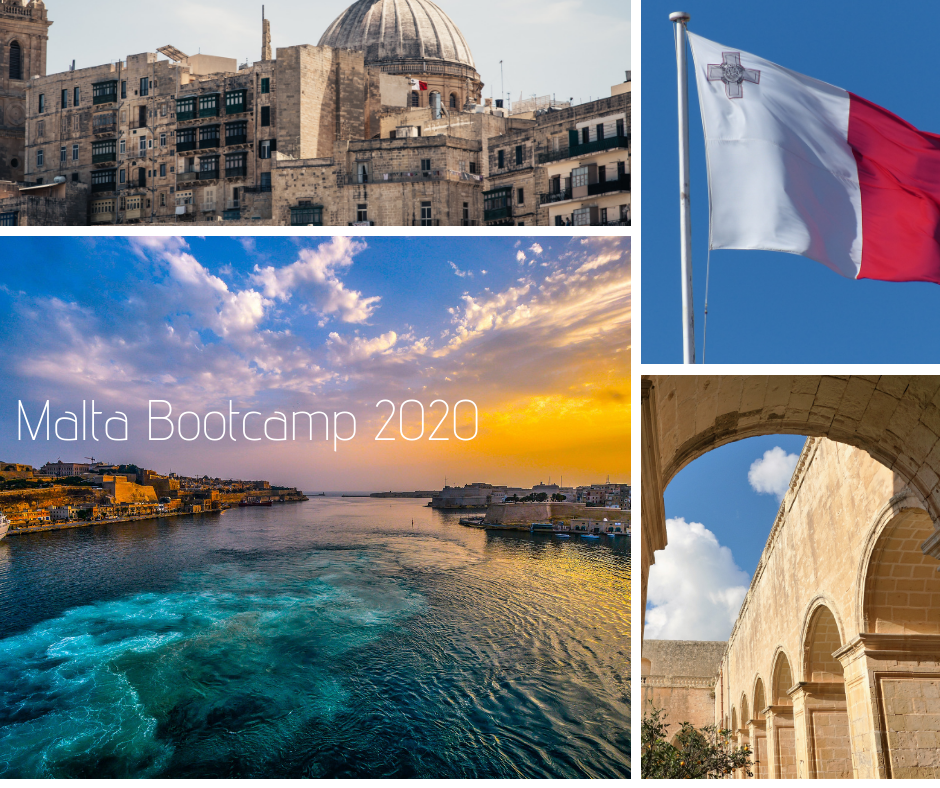 In February 2019 we we ran our first Planning Boot Camp Malta. A 5 day retreat to the Mediterranean Isle of Malta to allow mentee's to escape the day to day and focus on finding and delivering development through the UK Planning Process.
The week was a complete success with all the mentee's smashing their targets and getting so much out of it. Please see our Boot camp 2019 page for their testimonials.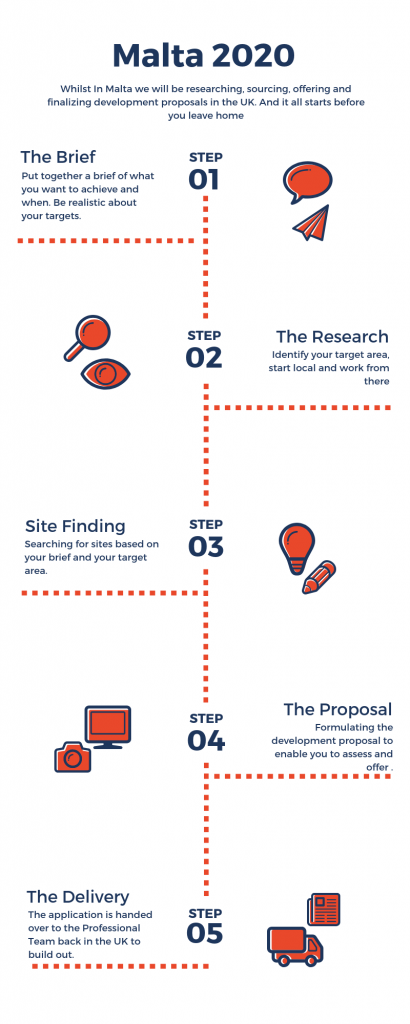 We are proud to announce we have booked both the villas (Villa Valletta and Villa Sky) from the 2019 bootcamp and the main villa called The Chateau to do the Planning Bootcamp 2020 in.
During the day the bootcamp will take place in The Chateau and will be broken down with 1-2-1's with Jon, Helen and Claire. There is a goal setting session on the first morning, followed up with 2 catch up sessions during the week.
The other two villas (Valletta and Sky) will be used as accommodation (1 bedroom has been set aside for each mentee, which is included in the price of the bootcamp fee).
So in total we have the pick of 3 areas to work in, choices of 3 pools to chuck Jon into when everyone hits their targets.
Lunch is local cuisine, by the islands top caterer.
If you would like to book your place now, please fill in the below booking form