Portsmouth's Next PEN is 7:00-10:00 PM Monday 1st July
Tickets available here: https://www.eventbrite.co.uk/e/property-expert-network-by-town-planning-experts-tickets-62937433558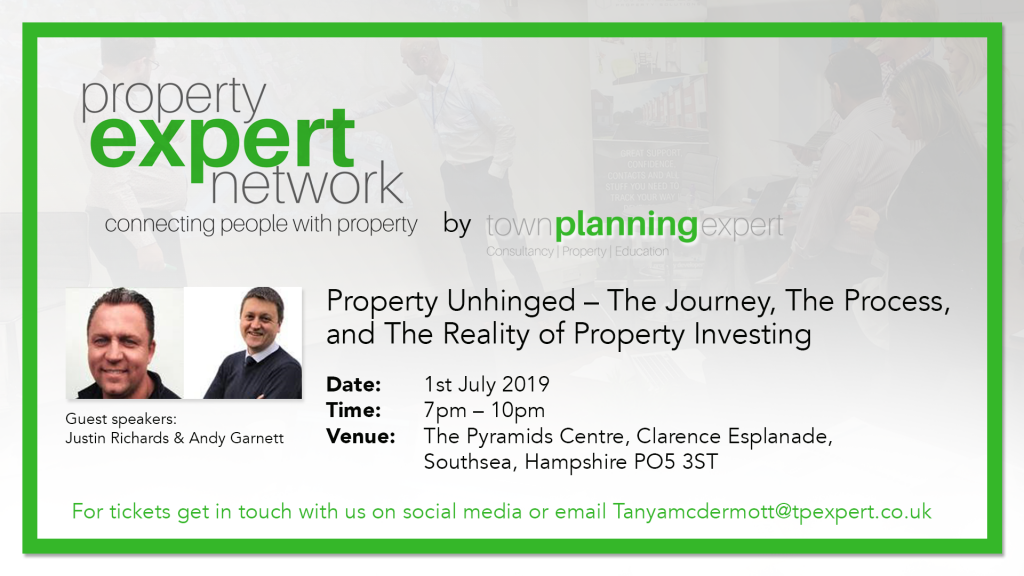 At: Solent View Room, Portsmouth Pyramids Centre, Clarence Esplanade, Portsmouth, PO5 3ST
We have an fantastic array of speakers coming to Portsmouth over then next few months. Here is a taste of what you can expect!
August 5th – Whitebox Property Solutions – Andi Cooke and Lloyd Giradi
September 2nd – Scott Baker Properties – Matt & Niall
October 7th – Keith Oliver and Ema Baker
November 4th – Emma Morby
December 2nd – Jay Chauhan
At July's PEN: Justin Richards & Andy Garnett
About Us
Justin is an experienced landlord and developer who has invested in property for most of his working life, and what he can't tell you about investing on the Isle of Wight is probably not worth knowing! He was a member of the Property Developer Secrets Mastermind and lives with his wife and daughter in Ashtead in Surrey. Andy is an expert in Serviced Accommodation and runs our company, Art of Rest Ltd, providing short term lettings management services to landlords and developers. Andy is a bit of an IT geek and loves a good system having previously worked in IT in the City, but escaped to go full time into property last year and hasn't looked back. Justin and Andy host their own Property Networking event in Epsom once a month with a range of interesting speakers and a growing following!
Our Talk: Property Unhinged – The Journey, The Process, and The Reality of Property Investing
Over the last three years, we have probably covered more strategies than most property investors would in a lifetime. We have taken on an adverse possession property (and lost another one), built up a holiday let and serviced accommodation portfolio (and now manage other people's properties for them), executed a few lease extension on a short lease properties, completed multiple refurbs and renovations, done flips (that didn't quite go as expected), bought a church (our first big development project), bought auction properties (where we bid against ourselves!), and spent thousands of pounds on our education in the process. Hear the ups and downs of our property investing story so far, the valuable lessons we have learned, and what you can do to accelerate your own property investing journey!
What you Missed Last Month! – and your excuse was?
Guest Speaker: Jon McDermott
Topic of Discussion: Prior Notification and Permitted Development
Date: Monday 3rd June 2019
Time: 7.00pm – 10pm
Venue: The Function Room at The Mountbatten Centre, Alexandra Park, Portsmouth, PO2 9QA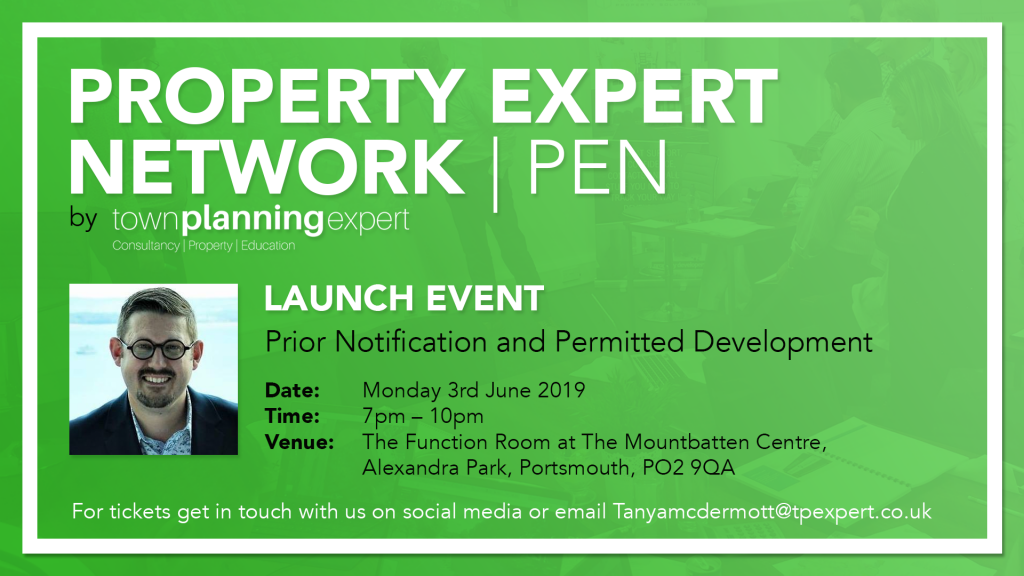 Slides from June