Portsmouth's next PEN is 7:00-10:00 PM – Monday 4th November 2019
With guest speakers: Jon McDermott (TPX)
Tickets available here: https://www.eventbrite.co.uk/e/property-expert-network-by-town-planning-experts-tickets-71905941607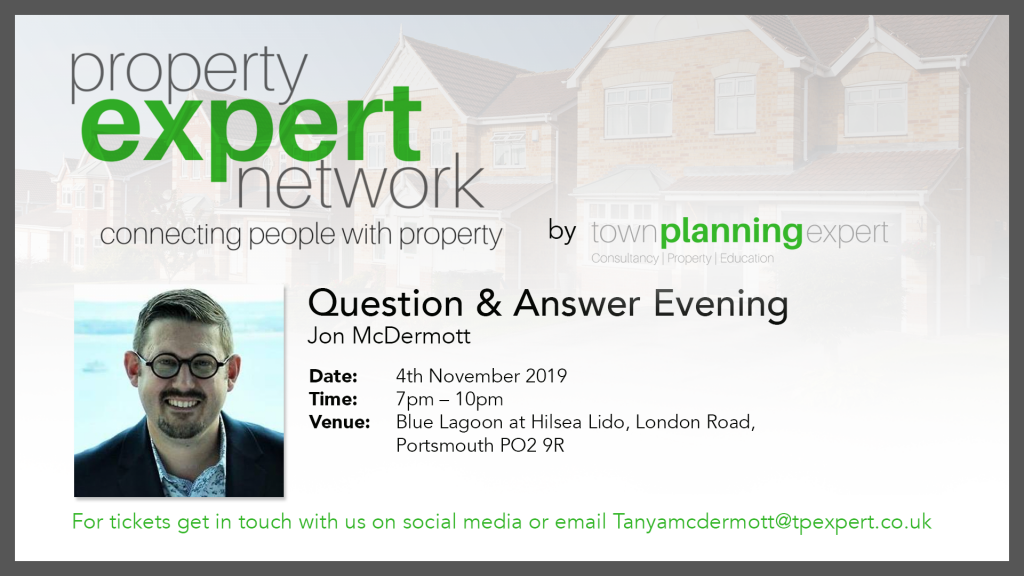 At November's PEN: Jon McDermott (TPX)
His Talk: Question and Answer Evening
Where? Blue Lagoon at Hilsea Lido, London Road, Portsmouth, PO2 9RP
What's coming up at the PEN Portsmouth?
We have a fantastic array of speakers coming to Portsmouth over the next few months. Here is a taste of what you can expect!
November 4th – Jon McDermott (TPX) – Get tickets
December 2nd – Berkshire Corporate – Jay Chauhan – Get tickets
Introducing Jon McDermott & TPX:
Jon McDermott is a Chartered Town Planner and Educator in planning and development. With some 16 year experience in the public and private sector and presently manages up-to 60 planning cases for Town Planning Expert.
Jon specialises in Flood Risk Management and prepares all of the Flood Risk Assessments for TPX. In addition, Jon writes regularly in Your Property Network Magazine, Property Investor News Magazine and presents education for Whitebox Property on their Property Developers Secrets, Property Mastermind and Property Planning Masterclass.
In otherwords Jon is rather busy!
---
What you Missed Last Month! – and your excuse was?
Guest Speaker: Will Lucey (Luc Capital Ltd)
Topic of Discussion: About Luc Capital Ltd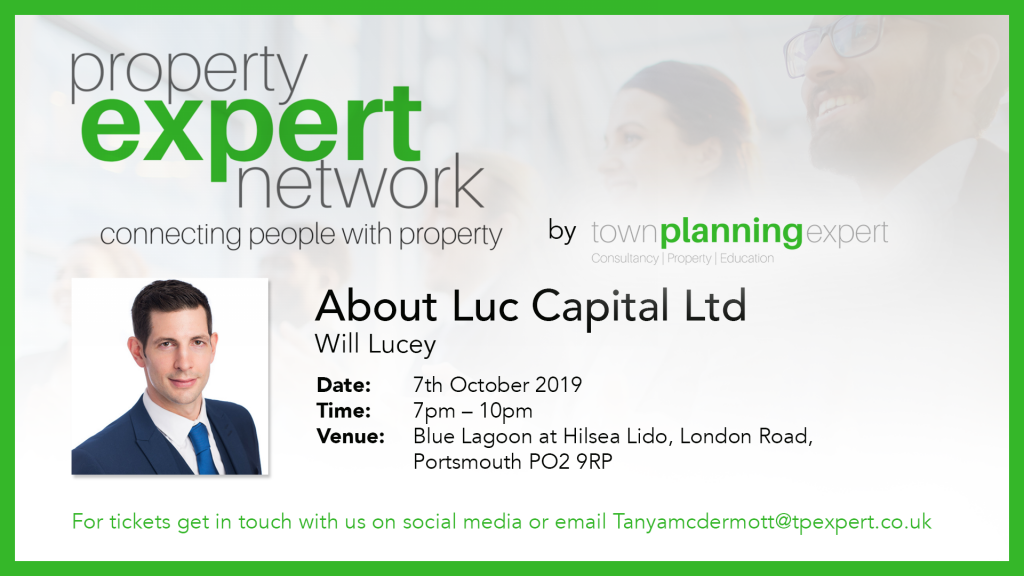 Slides from October – Coming soon
Slides from September – Coming soon
Slides from August – Coming soon
Slides from July
[wpdm_package id='1206′]
Slides from June
[wpdm_package id='1116′]