Our next online PEN is Monday 1st June 2020
PROPERTY EXPERT NETWORK (PEN) by Town Planning Experts
ZOOM CALL WITH JON McDERMOTT (TPX) & CLAIRE SHEEHAN (MYPDA)
DEAL CLINIC & BENEFITS OF MYPDA
Due to current events, we are hosting an online Zoom call with Jon McDermott from Town Planning Experts and Claire Sheehan (My PDA) in replacement of the old format PEN events. This call will be free but bookings are advised to reserve your slot.
Date: Monday 1st June 2020
Time: 7pm – 9.30pm
Free tickets available here: https://www.eventbrite.co.uk/e/property-expert-network-jon-mcdermott-claire-sheehan-tickets-104469980524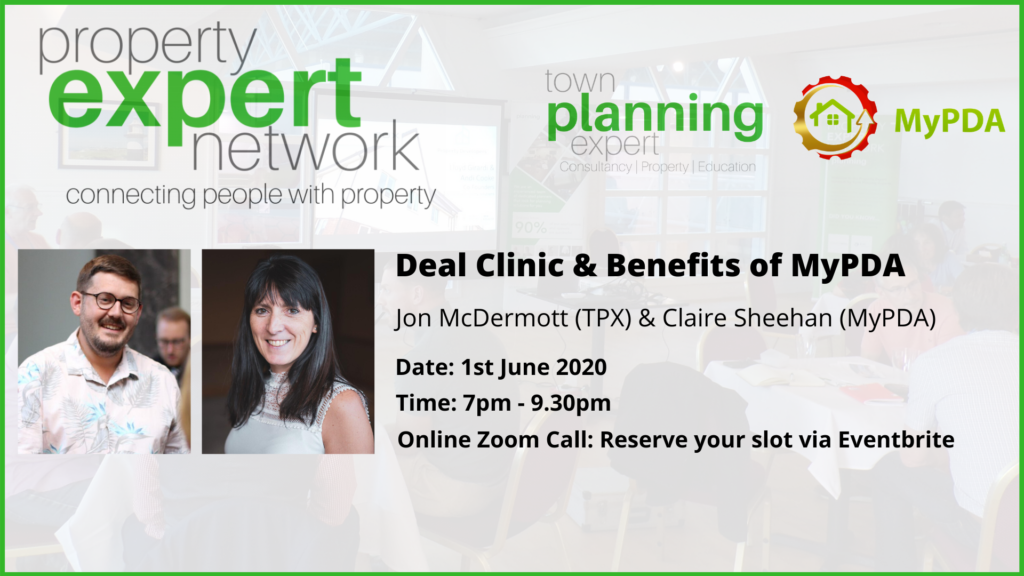 What's coming up at the next PEN?
We have a fantastic array of speakers coming to Portsmouth over the next few months. Here is a taste of what you can expect!
January 6th – Ian Knight
February 3rd -Richard Dickson (Elite Operations Management) – get tickets
March 2nd – Jordan Willis – Finance
April 6th – Deal Clinic Zoom Call – TPX
May 4th – Jon McDermott & Emma Morby
June 1st – Jon McDermott & Claire Sheehan
---
What you Missed Last Month! – and your excuse was?
Guest Speaker: Jon McDermott & Emma Morby
Topic of Discussion: HMOs, Rental Licences and Compliance Checks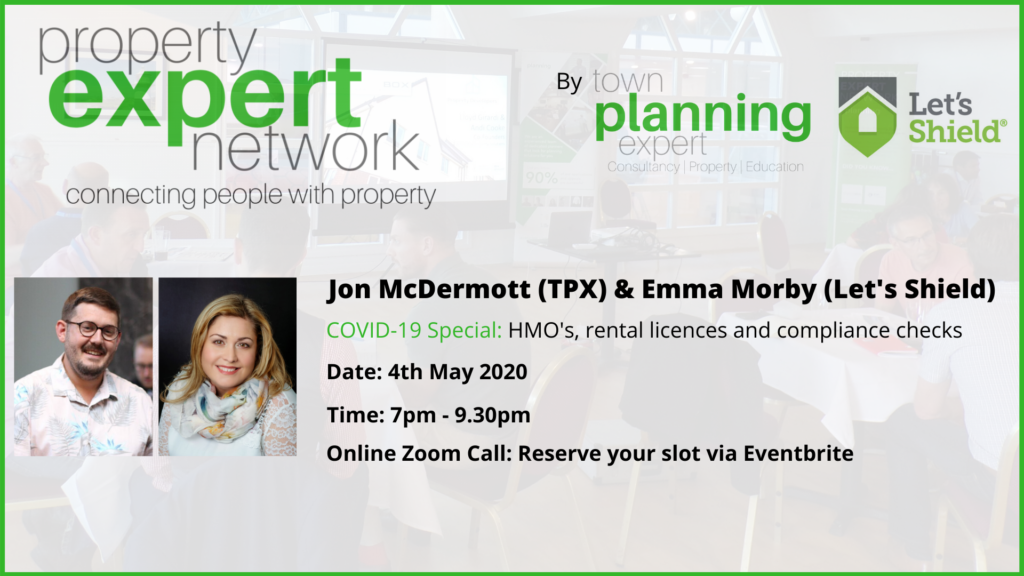 ---
Sign up to our exclusive PEN mailing list: