NEW 1 DAY COURSE: Understanding CIL and Section 106 Agreements!
We are proud to announce the introduction of our new 1 day course at our offices on Saturday 16th March 2019.
Spend the day with us to discover and understand CIL and Section 106 legislation.
Find and come to grips with these 3 key areas:
What is CIL and Section 106? ✅
How does it affect you? ✅
What are the CIL exemptions? ✅
£495.00 inc VAT
Please email tanyamcdermott@tpexpert.co.uk if you would like more information.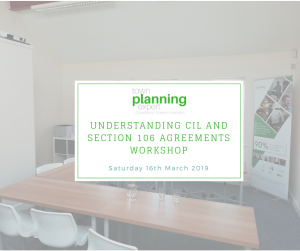 If you would like to book onto the course please fill in the below form.